Re-usable bobbin from TROWIS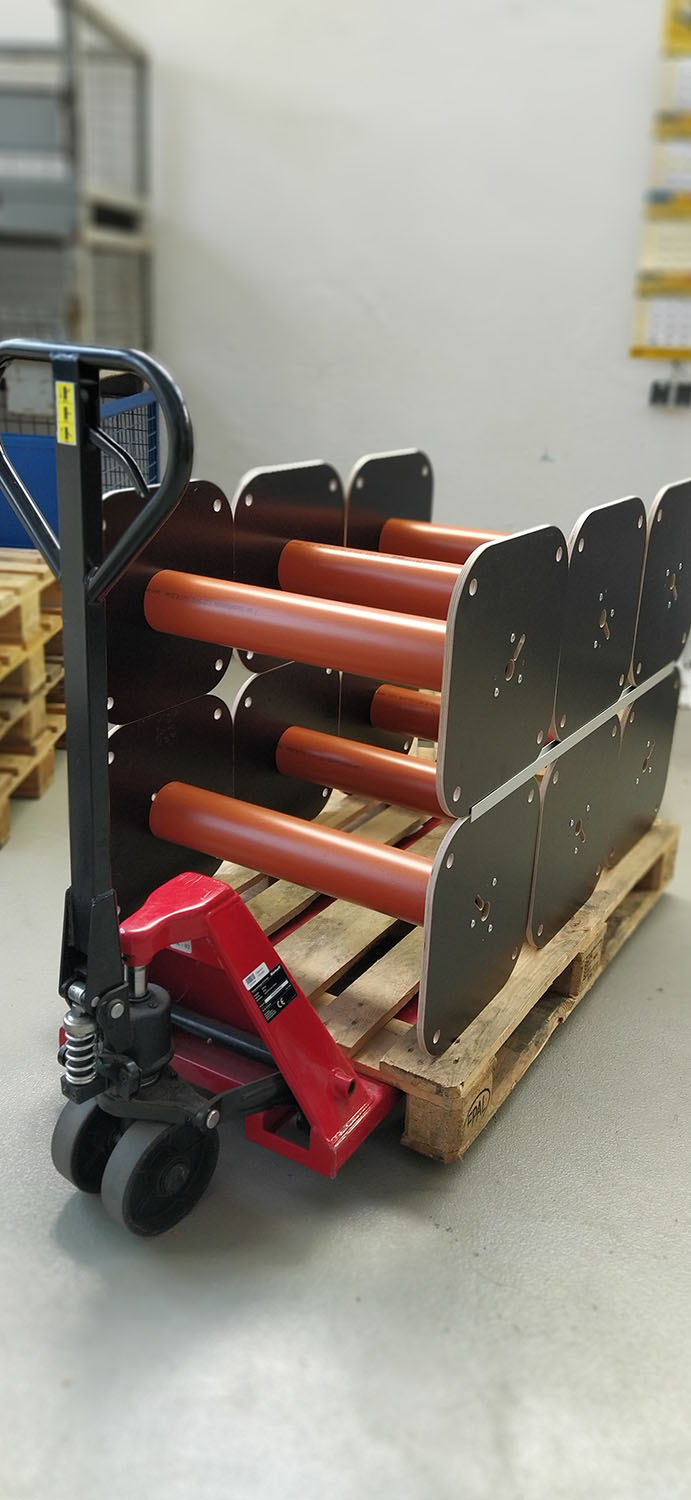 What characterizes our re-usable bobbins:
due to the use of PVC sleeves and multiplex flanged discs, the rope bobbins are especially durable and weather-resistant
the flanges are square, which prevents the bobbins from rolling away and allows them to be stored one on top of the other
attachable rails provide the necessary position fixing
with an outer dimension of 40 cm, they are ideally suited for storage and transport on euro pallets
the bobbins can be stored both vertically and horizontally, with 6 bobbins vertically and 12 bobbins horizontally on a euro pallet
each flange has four drill holes for fixing by ropes, lashing straps or mechanical connectors
additionally, the bobbins can be safely and easily moved or lifted by removable handles located on both sides
Our standard bobbin has an outer dimension of 40 cm, a laying width of 66.5 cm and a take-up diameter of 30 mm. The bobbin volume is 77,250 cm³.
TROWIS bobbins are available in various sizes and are equally suitable for textiles and metallic products.